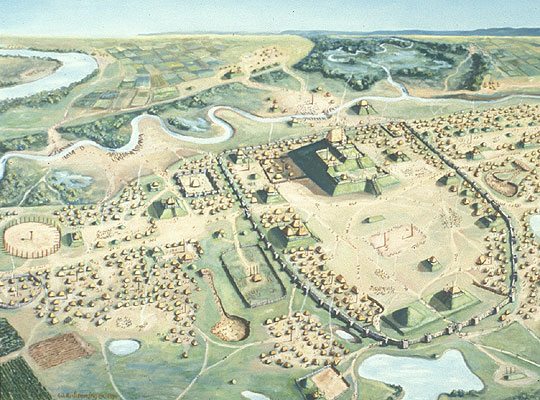 Arial view of village. Note the woodhenge circle is located on the left side of village.

« previous 2 of 4 next »
---
© 2002 Cahokia Mounds State Historic Site, Collinsville, IL. Painting by Bill Iseminger. Reproduced with permission of the copyright owner. Further reproduction or distribution is prohibited without permission.