Grand Boulevard — Washington Park
(continued)
When the White City Amusement Park opened in 1906 at 63rd and South Park, it was located in a sparsely settled district. It soon developed into the South Side's major entertainment center featuring carnival rides, side shows, and ballroom dancing. But the crown jewel of the Washington Park amusement district was Andrew and William Karzas' Trianon Ballroom, which opened in 1922 at 62nd and Cottage Grove. Constructed at a cost of $1.2 million, the Trianon was known as the "World's Most Beautiful Ballroom," and its name bands attracted thousands of Chicago dancers through the 1940s.

Although residential construction in Washington Park lagged behind Grand Boulevard, the area between State Street and South Park Avenue was rapidly built up after the turn of the century The most popular form of housing in the neighborhood was the three-story flat building which featured a marble foyer, steam heat, hot water, electric lights, tile bathrooms-in short, "all the latest improvements." The 5800 block of Prairie Avenue, for example, consisted exclusively of apartment buildings which ranged in size from six to thirty "flats."

In the midst of this apartment building boom, an extension of the "Alley L" was completed to Englewood in 1907. The branch line left the main tracks just south of 9th Street, and it included new stations at State Street and Wentworth Avenue. Far from diminishing the desirability of Washington Park as a residential district, the new elevated line made the area even more accessible to downtown Chicago (See Fig. 1).
« previous 6 of 14 next »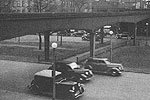 Figure 1: Jackson Park "L", crossing Garfield Boulevard, c. 1939. »