Lower West Side (continued)

Heart of Chicago
Although a number of German immigrants lived in Pilsen, the largest German community on the Lower West Side developed west of Robey Street (Damen Avenue), in the area now known as Heart of Chicago. In 1872 German Lutherans established St. Matthew parish, and ten years later they opened a new school at the southwest corner of 21st and Hoyne. In 1887 the congregation build a brick church across the street from their "Schule." German Catholics organized St. Paul parish in 1876, and men of the congregation contributed their labor to build the massive structure which towers over the neighborhood at 22nd Place and Hoyne. Known as the church "built without a nail," St. Paul's (1899) is said to be the first all-brick Gothic church in America (See Fig. 1).
Not only did the German parish of St. Paul boast a magnificent house of worship, but it was also the birthplace of St. Paul Federal Savings and Loan (1889). One of Chicago's largest savings institutions, St. Paul Federal has expanded beyond the neighborhood into the city and suburbs. Savings and loan associations were popular among German, Polish, and Bohemian immigrants, and they made it possible for thousands of families to become property owners, a tradition which continues today among the area's Mexican residents.

Polish immigrants on the Lower West Side followed the same path set out by Bohemian families. From their original settlement around St. Adalbert Church at 1656 West 17th Street, Polish families built homes in Heart of Chicago and Little Village as they moved up the economic ladder. In addition to becoming the majority in the old Irish parish of St. Pius at 19th and Ashland, the Polish community established a network of national parishes that extended west to the suburb of Cicero. The location of their new parishes illustrates how the Polish settlement on the Lower West Side expanded, from St. Adalbert's (1874) to St. Casimir's (1890) at 22nd and Whipple; to St. Ann's (1903) at 18th Place and Leavitt; to Good Shepherd (1907) at 28th and Kolin.
« previous 4 of 13 next »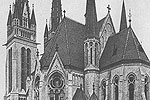 Figure 1: The lodge headquarters of the Czech Slavic Benevolent Society (CSPS), built in 1879 at 1226 W. 18th Street. »