Lower West Side (continued)

In the 1880s and 1890s, Chicago's Protestant churches established a number of missions in Pilsen as a way to combat the influence of Bohemian freethinkers who denounced religion and advanced socialism as a means of promoting the rights of working men. Bethlehem Congregational Church, built in 1890 at 1853 S. Loomis, was financed by the Chicago City Missionary Society. In a report detailing the Society's work among Bohemians in Pilsen, Rev. E.A. Adams noted that:

When we began, no word in favor of temperance was ever seen in any Bohemian paper. Now not a few adult Bohemians practice total abstinence and several papers are strong in condemnation of drunkenness, and the whole tone is entirely changed.
As in other working-class areas on the city's South and West Sides, Orthodox Jews established synagogues in close proximity to their homes and shops. B'nai Jehoshua Temple at the southwest corner of 19th and Ashland was the neighborhood's premier Bohemian synagogue. Established in 1893 as the First Hebrew Educational and Charitable Association, this congregation continued in existence until 1965 when it merged with Beth Elohim of Glenview, Illinois.

Just a few weeks before the Haymarket Riot in 1886, the Chicago Tribune declared that the city's Bohemians "are looked upon as some of the thriftiest members of the community, useful citizens, capable and efficient workingmen, and large contributors to the wealth and growth of Chicago." In addition to describing Pilsen's varied workforce, the newspaper noted that. "There is not a more cleanly or better built workingmen's section in Chicago." While the Tribune denounced the demands workers were making for unions and an eight-hour day , it could not ignore the fact that Bohemian, German, Swedish, and Polish laborers had transformed the prairies west of the river into a community of modest homes (See Fig. 1).
« previous 5 of 13 next »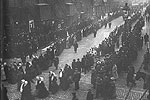 Figure 1: The Garment Workers' Strike of September 1910. »