Bringing the Heavens to Earth

Since ancient times, people have looked at the heavens with awe and wonder, but they have also used the sky as an inspiration and resource for the entire spectrum of their lives. This module will delve into some of the cultures of the world that have, throughout time, contributed various answers to the timeless quest to understand our place in the Universe, and found diverse ways to incorporate astronomy into their daily lives. »
Digging for Dinosaurs


Go on an expedition to Egg Mountain, the famous dinosaur-nesting site in Montana along with two Project Exploration junior paleontologists. Learn how paleontologists dig up, prepare, and study dinosaur bones. And find out about Montana and life in the American West. »

The Biology of B-Movie Monsters
by Michael C. LaBarbera
Size has been one of the most popular themes in monster movies, especially those from my favorite era, the 1950s. The premise is invariably to take something out of its usual context—make people small or something else (gorillas, grasshoppers, amoebae, etc.) large—and then play with the consequences. However, Hollywood's approach to the concept has been, from a biologist's perspective, hopelessly naïve.
The Prophetic Art of Prognosis
by Nicholas A. Christakis
The Scientific Article:: From Galileo's New Science to the Human Genome
by Joseph E. Harmon, Alan G. Gross
Therapeutic Cloning: Hope or Hype?
by Janet D. Rowley
---
» FEATURED RESOURCE «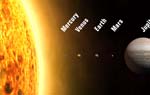 Astronomy Picture
of the Day
This Astronomy picture of the day answers the question, How many planets are there? Look at this image of our solar system and its planets to find out. »


» CHICAGO WEB DOCENT «
Origins of the Elements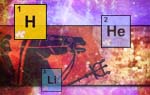 Explore the elements from ancient Greece to present day through their discovery, theories of their origins, and their organization. Then apply this knowledge to discover the origins of the universe. »


» CHICAGO WEB DOCENT «
Table Manners: Basics of the Periodic Table of Elements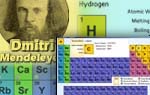 Learn about the history and uses of the Periodic Table, and how chemistry and the elements affect all of our daily lives.
(CPS Access only). »
» FEATURED RESOURCE «
American Environmental Photographs


Browse a collection of approximately 4,500 photographs by Chicago botanists documenting natural environments, ecologies, and plant communities in the United States at the end of the nineteenth and the beginning of the twentieth century. »
» FEATURED RESOURCE «
Garbage

Learn about the different kinds of garbage your family produces, what happens to it after it leaves your house, and how different types of waste can affect the environment and you. Discover the problems associated with the production of all of this trash and learn how you can help to make things better in your community!
» FEATURED RESOURCE «
Amazing Space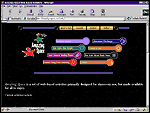 Find information about black holes, other galaxies, and stars courtesy of NASA's Hubble Space telescope team. There are also a lot of fun activities for you along the way. While you are here, don't forget to Toast the Robot!